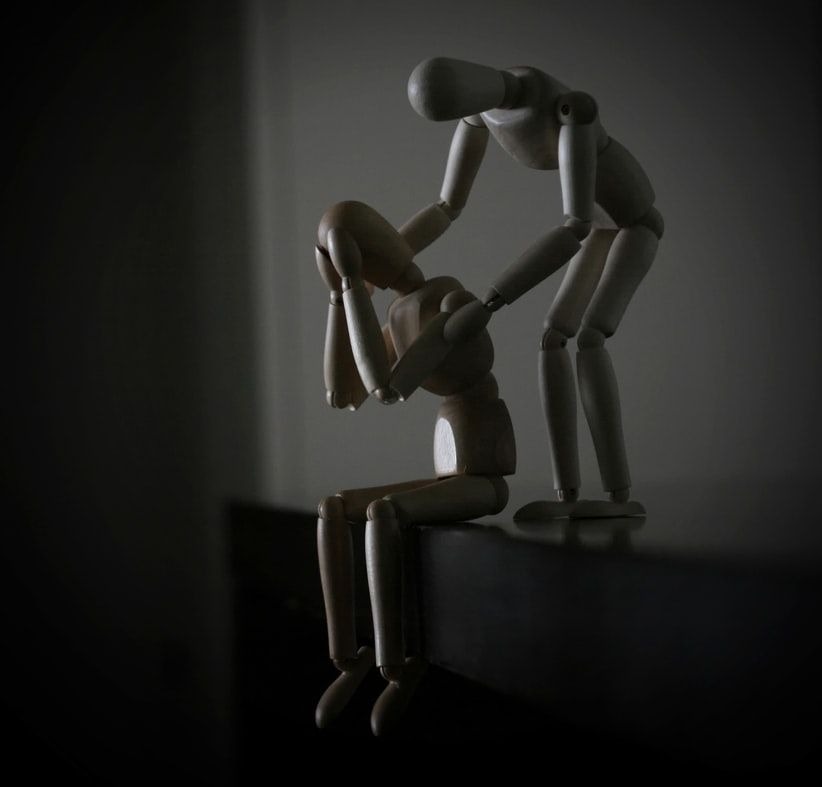 Trauma can play a significant role in one's development of a substance use disorder. According to a 2005 study by Pirard, Sharon, Kang, Angarita, and Gastfriend, well over half of substance abusers entering addiction treatment report a history of physical or sexual abuse. Gearon, Kaltman, Brown, and Bellack found that 81% of women in their study reported high rates of trauma (specifically physical abuse) as a child, and three-fourths reported being revictimized as an adult. Rates of PTSD were significantly higher in this sample, and PTSD was was significantly associated with child sexual abuse and revictimization (Gearon et al. 2003).
A nationally representative sample of men and women revealed that 5 types of abuse (physical abuse, sexual abuse, emotional abuse, physical neglect, and emotional neglect) were associated with increased odds of all individual SUDs. The SUDs reviewed included alcohol, sedatives, tranquilizers, opioids, amphetamines, cannabis, cocaine, hallucinogens, heroin, and nicotine (Afifi, Henriksen, Asmundson, Sareen, 2012). Heffernan et al., 2000, found that psychiatric patients were significantly more likely to use substances if they had survived physical and sexual abuse as children.
These studies indicate the association between childhood trauma and SUDs is significant regardless of what type of maltreatment or substance is involved, and, the more severe the abuse, the more likely the incidence of substance use (Ullman, Relyea, Peter-Hagene, and Vasquez, 2013.
The relationship between trauma-related distress, such as PTSD, and substance use is often underdiagnosed, resulting in mis-diagnosis and failure to treat both SUD and PTSD (Ouimette and Brown, 2003). What's more, is that a staggering 92.5% of survivors never reported the abuse to their psychiatrists (Tucci, Kerr-Correa, Souza-Formigoni, 2010). These findings suggest that it is highly likely that a person entering treatment for substance use has experienced childhood trauma and may not have even told anyone about it. Thus, the need for trauma-informed, evidence-based treatment modalities in centers for treatment of SUDs is crucial.
Physical and sexual abuse are events that are relational, wide-ranging, and invasive. These types of events, when pervasive, are examples of complex trauma. I point this out because Trauma Center Trauma Sensitive Yoga (TCTSY) is an evidence-based, adjunctive treatment specifically for survivors of complex trauma.
Copyright © 2020 Erin Finck. All Rights Reserved.
Photo by @marcobian