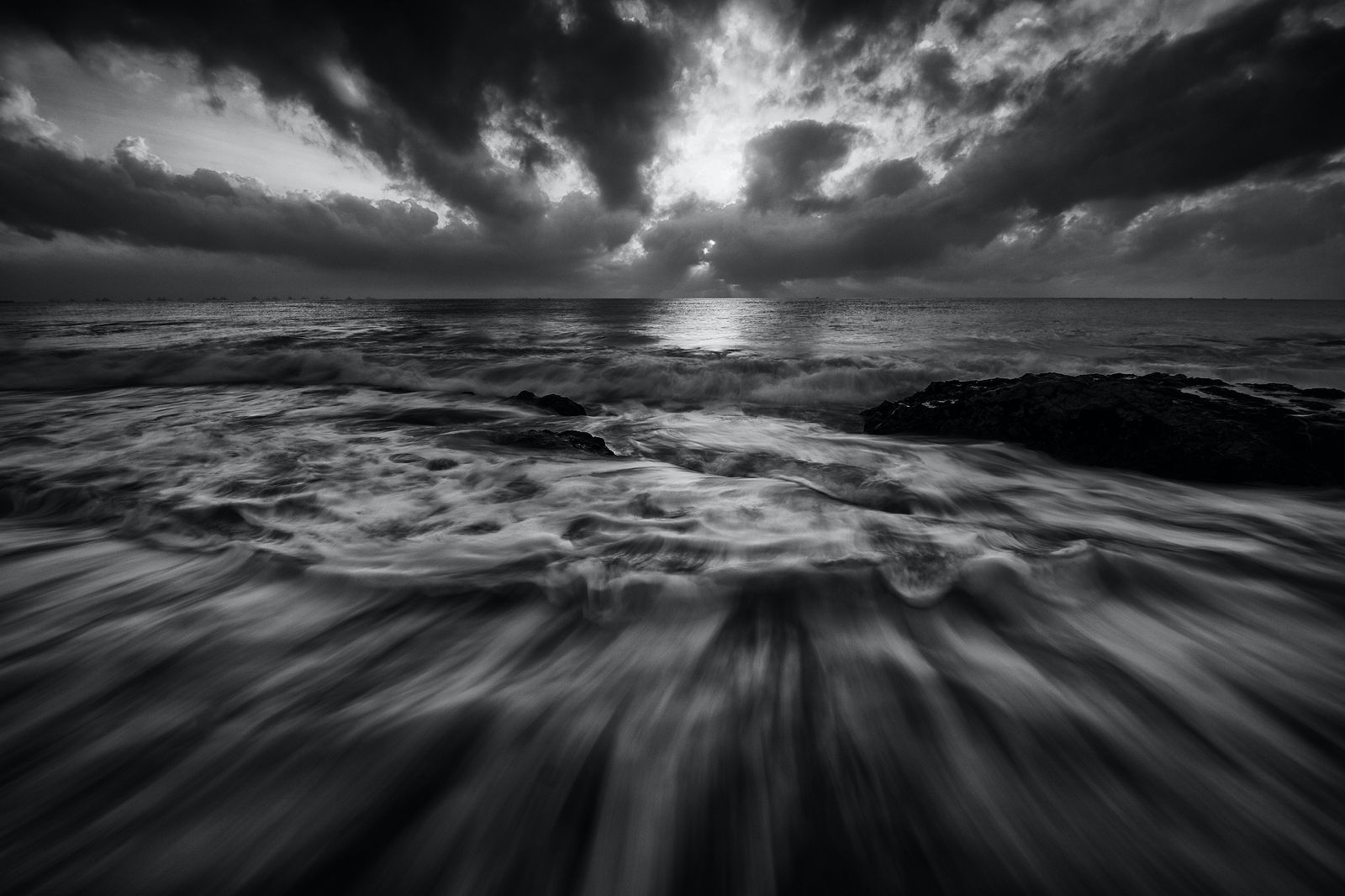 Generalized Anxiety Disorder (GAD) is a condition characterized by psychological and somatic symptoms that are pervasive, problematic, and disruptive to one's quality of life. GAD is typically treated with pharmacological and psychological interventions, both of which involve substantial challenges. All pharmacological treatments for GAD carry risks of adverse side effects, and benzodiazepines in particular can lead to addiction after prolonged use (Katzman et al., 2012). Psychological treatments can be difficult to access and are not effective in all cases (Tyrer & Baldwin, 2006).
The drawbacks of current pharmacological and psychological treatments warrant the development of an effective adjunctive therapy that provides timely relief to individuals diagnosed with GAD, without the risk of dependence or unwanted side effects. This paper describes yoga therapy as uniquely suited to address and resolve many aspects of GAD, while promoting sustained recovery.
In order to be diagnosed with Generalized Anxiety Disorder, a person must present with at least three symptoms as described in the Diagnostic and Statistical Manual of Mental Disorders, Fifth Edition (DSM-V), the handbook used by healthcare professionals to diagnose mental health disorders (American Psychiatric Association, 2022). These symptoms must have caused considerable distress and impairments for most of the days in the previous six months and include uncontrollable future oriented or anticipatory anxiety and worry (Brahmbhatt et al., 2021), feeling restless, unfocused, irritable, fatigued, tense, or unable to sleep soundly. One autonomic arousal symptom must also be present in order for one to meet the criteria for diagnosis, such as heart palpitations, dry mouth, quivering, and/or perspiration (Tyrer & Baldwin, 2006). Somatic symptoms affecting the nervous, musculoskeletal, cardiovascular, respiratory, or digestive systems may also be present (Brahmbhatt et al., 2021).
Most commonly, treating individuals with GAD involves either pharmacological or psychological therapies, or a combination of the two (Tyrer & Baldwin, 2006). Pharmacological treatments include selective serotonin reuptake inhibitors (SSRIs), serotonin-norepinephrine reuptake inhibitors (SNRIs), antidepressants, benzodiazepines, and other medications. Pharmaceutical drugs can cause a wide range of adverse side effects for people with GAD. Despite not being recommended for long term use due to high risk of dependence (Tyrer & Baldwin, 2006), benzodiazepines are the most widely prescribed anti-anxiety medication (Brahmbhatt et al., 2021) because they can be effective in 15-60 minutes. Patients using benzodiazepines can experience "breakthrough" or "interdose" anxiety, which can prompt the patient to take more than was prescribed. Patients who suddenly stop taking the medication are at risk of seizures (Brahmbhatt et al., 2021). Antidepressants can take two weeks or longer before they relieve symptoms. Their side effects may include high blood pressure, weight gain, sexual dysfunction, and discontinuation syndrome, which is characterized by flu-like symptoms, trouble sleeping, weeping, sweating, feeling dizzy, muscle aches, and pain. (Brahmbhatt et al., 2021).
Psychological therapies for GAD include Cognitive Behavioral Therapy (CBT), hypnosis, dynamic psychotherapy, and other behavioral interventions, such as anxiety-management instruction (Tyrer & Baldwin, 2006). While it is generally agreed that psychological treatment is preferable to pharmacological treatment, research does not necessarily support that psychological treatments are more effective or more accepted by patients. For example, a 2003 study by Durham et al. found that Cognitive Behavioral Therapy (CBT) showed unfavorable outcomes (particularly as complexity and severity of the disorder increased), poor treatment compliance, and dependence on therapy. Unfortunately, most doctors in the west prescribe medication regardless of what the patient wants, often due to limited resources for applying psychological treatment (Tyrer & Baldwin, 2006).
As noted by Tyrer and Baldwin (2006), relapse is common among individuals diagnosed with GAD, as effective pharmacological and psychological treatments tend only to decrease symptoms in the short and medium term. Yoga, a complementary therapy which has also been shown to be effective in the treatment of anxiety disorders (Brahmbhatt et al., 2021), may present clinicians with a treatment option that supports patients' health over a longer period of time.
Yoga, which originated from ancient Vedic texts in India, is a robust science for exploring and refining one's physical, mental, and spiritual qualities for the purpose of self-realization (International Association of Yoga Therapists [IAYT], 2020a). As a form of therapy for individuals with GAD, yogic principles and techniques can increase wellness in the short and long term. IAYT (2020b) describes the objectives of yoga therapy as "eliminating, reducing, and/or managing symptoms that cause suffering; improving function; helping to prevent the occurrence or reoccurrence of underlying causes of illness; and moving toward improved health and well-being" (p. 2). Working with the client, the appropriately trained yoga therapist creates a holistic plan of care that is suitable for the client's unique circumstances and geared towards prevention and overall health. Yoga therapy is delivered one-on-one, as well as in group formats among people with similar conditions, and emphasizes client involvement through independent practice. Sessions generally consist of a combination of postures, breathwork, relaxation, chanting, energetic seals, meditation and lifestyle recommendations, per the needs of the client and goals of treatment (IAYT, 2020a).
For people with GAD, the utility of Yoga as an adjunctive therapy lies in its effect on the autonomic nervous system. A hallmark of this anxiety disorder is autonomic arousal and somatic symptoms, which can be positively and promptly influenced by yogic practice (Chong et al., 2011). In their discussion about pharmacological and psychological treatments for GAD and rates of recovery, Tyrer and Baldwin (2006) explained that patients whose symptoms improve earlier in treatment have better chances of remission in the long term. It was also suggested that receiving preventative strategies in primary care and minimal intervention upon diagnosis with GAD can promote greater long-term outcomes. Given how swiftly physiological changes occur in yoga, GAD patients for whom yoga is therapeutically indicated could benefit by assuming the practice sooner than later in their course of treatment.
In addition to practices that target autonomic function and affect somatic experience as a result, Yoga offers a philosophy that is useful for the types of thought patterns common among people suffering from GAD. Yoga is a practice of acceptance and letting go. It invites one to accept their experience as it is, without clinging to, trying to control, or change it. Patients with GAD present extreme worry about their health, their loved ones, their financial situation, and their future (Katzman et al., 2012). Yogic philosophy invites individuals to assess their need to fret, and yogic practice brings them back into the present moment, away from the unknown future where GAD patients' worries persist.
Yoga has been found to induce relaxation, relieve stress, and reduce symptoms of anxiety without adverse effects. Further, yogic philosophy offers effective coping strategies and more productive ways of approaching one's thought patterns, which offer long-term solutions on a foundational basis (Katzman et al., 2012).
With expert advice to develop a generic yoga module (YM) for treating cases of GAD, More et al. studied 15 patients who participated in 10 supervised yoga sessions (SYS). In their 2021 study, participants reported significant reductions in GAD symptoms, disability, and sleep disturbance. The patients described the YM as a constructive complement to other methods of treatment, found it easy to learn and practice, and reported no negative side effects. Four weeks after the SYS, self-reporting scores indicated that subjects were generally more inclined to holistic well-being (More et al., 2021, p. 6), suggesting that exposure to yoga affects more than the physiological and psychological objectives of standard treatments.
In 2012, Katzman et al. studied 41 patients with GAD who had not found relief from their symptoms after eight weeks of conventional therapy. The patients took part in a five day Sudarshan Kriya Yoga (SKY) course followed by three weeks of 20 minute daily breathing exercises and one hour weekly yoga session facilitated by a certified yoga instructor. The SKY course, also known as the Art of Living Course, is a yoga-based stress reduction program that involves breathing techniques, yoga postures, meditation, reflection, and cognitive based stress reduction and coping schemes. Researchers noted a substantial completion rate of 76%, which suggests that the yoga intervention was well-received by participants. Notable improvements in anxiety symptoms were reported four weeks after completion of the SKY course (Katzman et al., 2012). This is important given that the subjects of this particular study had been unable to find relief through other modalities.
As a form of complementary medicine, there are challenges to yoga being recommended to and received by patients within the Western medical system (Cleveland Clinic, 2021). One obstacle is that physicians and clinicians must be aware of yoga and its potential benefits to patients with GAD to prescribe the practice. Fortunately, thanks to a growing body of peer-reviewed studies on yoga's efficacy in treating chronic conditions (IAYT, 2022), healthcare providers have more resources to familiarize themselves with yoga as it pertains to anxiety disorders.
Another likely hindrance to yoga as an adjunctive treatment for GAD is accessibility, due to financial restraints and availability of qualified yoga therapists in one's area. A useful example of transcending such barriers to entry comes from Cognitive Behavioral Therapy (CBT), which has been offered via computer software, thereby decreasing the costs of meeting with a live therapist and giving primary care providers a timely recommendation for addressing symptoms (Tyrer & Baldwin, 2006) upon diagnosis.
Yoga practice also involves a considerable time commitment, which presents a challenge for many participants (Katzman et al., 2012). However, it is reasonable to expect that any effective, long-term intervention will take time for one to fully recover, given that anxiety disorders themselves develop and persist over a long period of time. In the study by More et al. (2021), contributing experts suggested that yoga be integrated into a patient's lifestyle. The ease reported by participants in learning the YM, coupled with Tyrer and Baldwin's assertion (2006) that self-help approaches are most effective when patients are given detailed instructions, offer a roadmap for materials to be used independently by patients.
Another major consideration is that the style and intent of yoga involved in supportive studies are not uniform. For example, some studies may present yoga as a stretching practice or type of exercise, without the integral aspects of meditation, mindfulness, and breathing techniques traditionally included in the practice of yoga. The breadth of yoga itself can also be a barrier to clinical utility. The studies by More et al (2021) and Katzman (2012), for instance, used a wide range of yogic practices, making it difficult to identify the aspects of yoga most useful (Vollbehr, 2018) in cases of GAD. It is also important to consider the limitations of these studies because of small sample size and the absence of randomized controlled trials (Katzman et al., 2012).
Despite the challenges for yoga to serve as a complementary therapy for GAD, evidence supports the ability of therapeutic yoga to ease symptoms, support overall health and improve quality of life among individuals with GAD. Where pharmacological and psychological interventions fall short, yoga shines. From diagnosis to remission, yoga can illuminate one's journey through generalized anxiety disorder, and ease somatic and psychological suffering along the way.