TCTSY is an evidence-based clinical intervention for complex, developmental trauma or chronic, treatment-resistant PTSD. This type of yoga is different from modern day yoga in that it utilizes five core components: shared authentic experience, non-coercion, choice-making, interoception, and invitational language. It is also different in that a TCTSY-F (the yoga instructor) does not offer physical assists that one might experience in a modern day yoga class.
This type of yoga is not recreation, a fitness regimen, or designed for stress relief or relaxation. It is possible that you might experience a sense of relaxation or relief from stress, but everyone experiences TCTSY differently. TCTSY is a way to be with your body in the present moment, with no expectations. It's less about getting into a certain shape or form, and more about exploring what it is like to move your body in a certain way.
Participants are welcome to choose when and how they'd like to practice, and for how long. They are welcome to change, modify, or make their way out of any shape, at any time, for any reason. This is a beginner's level class. It is accessible for all bodies.
This is a 6 week series, Tuesdays from 4:00-5:00p. You are welcome to attend class in-person or online through Zoom, whichever you prefer.
A minimum of 3 participants is required for this series to take place.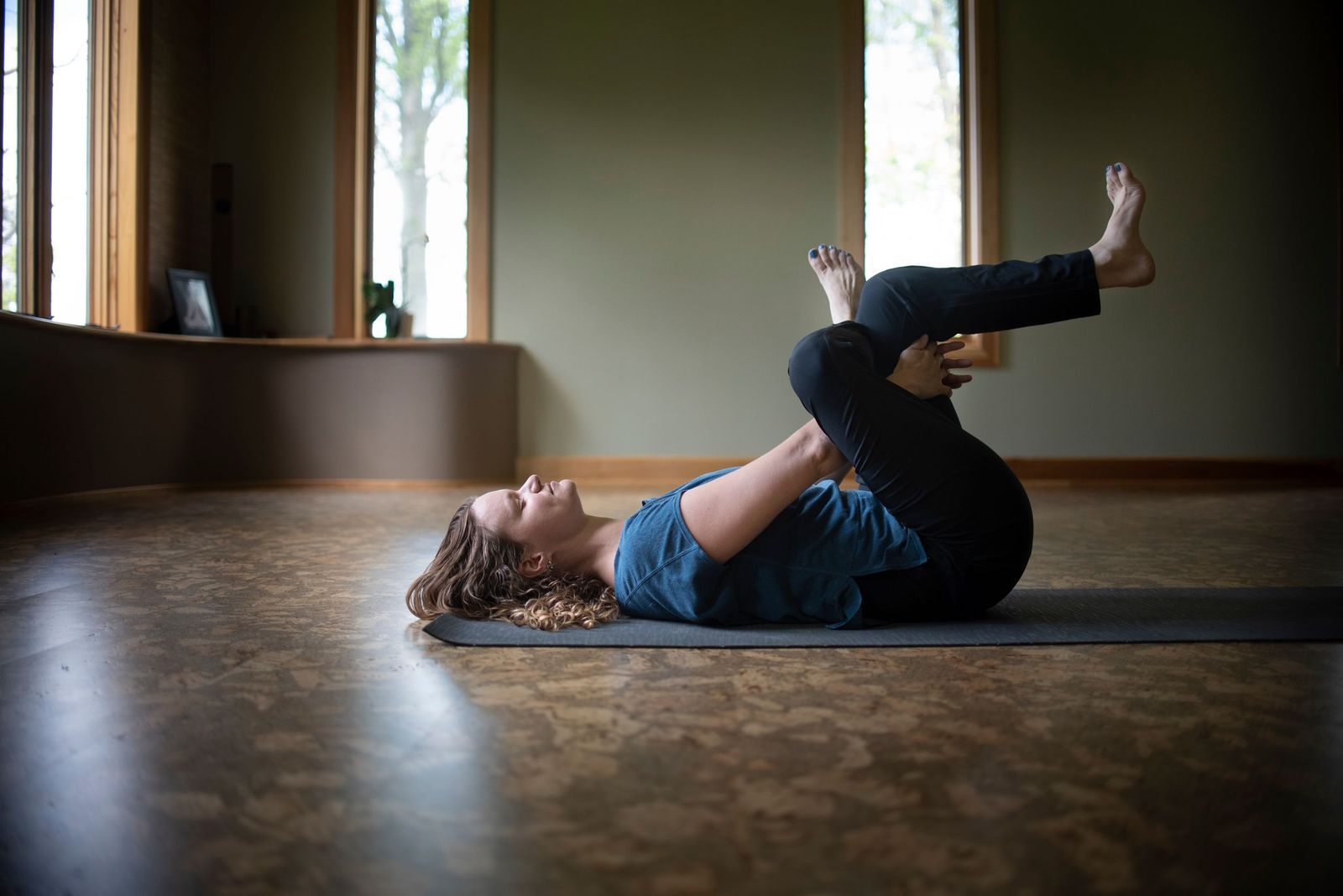 Trauma Sensitive Yoga is a practice that may help support you in a number of ways, including becoming more aware of sensation, and empowering you to make choices about how to work with your body in response to sensation; possibly restoring a sense of agency.
This is a practice of embodiment, in that we practice being in the body. We do not talk about trauma nor process experiences in this practice. Research suggests that this practice may restore functioning in parts of the brain that have been damaged from trauma. This blog post explains this process in more detail.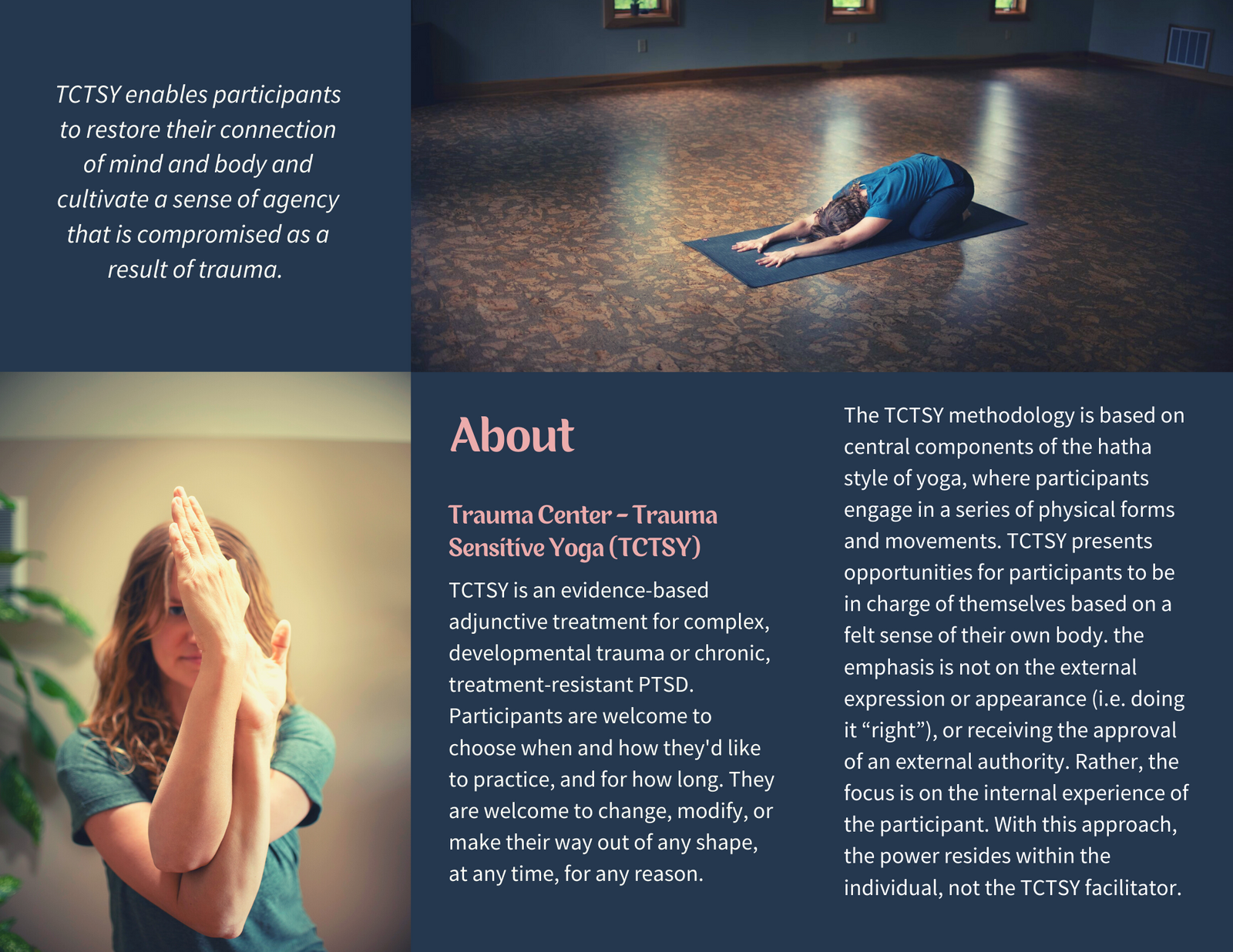 ***Disclaimer: Trauma Sensitive Yoga is not intended to replace one-on-one treatment with a licensed trauma professional. Upon signing up for this series, you will be emailed a list of resources should you be interested in finding support in this way.
You are welcome to visit my blog: https://www.tsyproject.com/blog, or visit https://www.traumasensitiveyoga.com/resources for more information. Also, feel free to contact me personally for more information if you'd like.
Upon signing up, you will be emailed a form to fill out to gather some information to see how we can make this a great fit for you. I will contact you within 24-48 hours to review the information together and to go over any questions that you may have.